Today the students received back their tests from last Friday and students who scored below a 70 were offered the opportunity for remediation - which is due tomorrow October 10th. After that we began our notes and flashcards on chapter 11 sections 1 and 2. Students who finished prior to class being over spent some time working on the dirty words presentation - due next Monday Oct. 16th.

Homework tonight is to finish your notes and flashcards for chapter 11 sections 1 and 2 and also to complete the test remediation packet if you received one.




Hey guys check out this video on meandering rivers! This is my favorite video explaining why rivers curve, hopefully it will help you if you are confused.

Powered by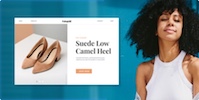 Create your own unique website with customizable templates.