Today we worked on organizing our IANs with information from chapter 7 section 1 and Heat transfer. After that we discussed the chapter 7 section 1.A notes (Heat transfer) and if time permitted began previewing chapter 7 section 2.

Homework tonight is to start studying for your quiz on Thursday over 7.1 (Layers of the Earth) and 7.1A (Heat transfer).



Coffee w the Counselors
Friday 11/10 @8:15 AM
Art It Out Therapy Center counselors will discuss helping parents recognize anxiety in middle school children.
They will focus on how to talk with children & teens who are anxious and will also teach parents critical coping strategies.



Powered by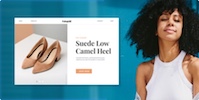 Create your own unique website with customizable templates.