12/12

Welcome back, I hope you all enjoyed your snow days and the amazing snowstorm we were fortunate enough to get here in GA. Today in class we had our first tribal vote and continued working on our Water Wise stations. We will finish up the stations either tomorrow or Thursday in class.

Homework tonight is to study for your mid-term on Friday.

12/13

Today we will be completing a short lab titled "It's all in the liquid" with a partner. Students will need to complete this lab this evening for homework if they were unable to in class. After that if time permitted, we continued working on our stations.

Homework tonight is to finish your lab.

12/14

Today we will finish any all stations that have yet to be completed (some classes finished sooner than others) and then we reviewed for the mid-term via Kahoot.

Homework tonight is to study for your mid-term.

12/15

Today we are taking our tech term mid-term.

There is no homework this weekend.

Powered by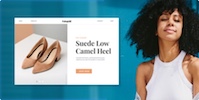 Create your own unique website with customizable templates.