3/21 - Vernal Equinox!!!! 12 hours of light and 12 hours of dark!

Today the students worked on investigating the causes of day and night and we began learning about the phases of the moon. To better help understand the phases of the moon we watched a short video found below. After that I passed out the Moon phases calendar tracking so students can see how what we are doing in class relates to the real world and what is happening around us (aka STEM).

Students use this link for the

Moon Calendar Click here

for information on the formation of Earth's Moon

Homework tonight is to finish the moon phases packet and go ahead and fill out the moon calendar from 3/1 to 3/21.

3/22

Today we will continue to investigate the phases of the moon via an activity. We will then learn about Lunar and Solar eclipses and begin to investigate comets, asteroids, and meteoroids.

Homework tonight is to finish your lunar and solar eclipse packets (most finished in class), and to complete your sheets on Comets, Asteroids and Meteoroids.

3/23

Today we will spend time checking over the work that was completed earlier in the week (the 4 packets), learn about/review the cause of the tides, review/discuss comets, asteroids, meteoroids and then begin a review activity for all of the items we have learned about this week.

Homework is to finish the review activities - both the Earth, Moon and Sun packet and Comets, Asteroids and Meteoroids practice.

3/24

Today we will check our Earth, Moon and Sun packet as well as our Comets, Asteroids, and Meteoroids practice/review sheet. After that, we will begin working on a Space flipbook activity that we will continue to work on all next week and it will be due next Friday for two lab grades.

There is no homework this weekend.
Powered by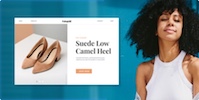 Create your own unique website with customizable templates.