8/16

Today in class we investigated rocks and minerals via a mineral/rock sort. After that we watched a short video on Minerals and Rocks to help review for our Quiz on Friday and to begin learning about the three rock types we will start discussing next week.

Homework tonight is to be studying for your quiz on Friday.


8/17

Today we are going to complete a mineral make-up investigation (lab).

Homework tonight is to finish your mineral make-up assignment and to study for your quiz.


8/18

Today we will be taking our Quiz over chapter 3 sections 1 and 2 as well as information from the first PowerPoint we took notes on (Scientific processes).

There is no homework this weekend.

Powered by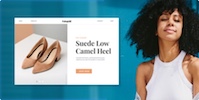 Create your own unique website with customizable templates.