Today students began working in their IANs (which stands for Inter Active Notebook). We made our cover page for Unit 1 Rocks and Minerals, received and glued in the study guide for the first test, received clozed notes for chapter 3 section 1, and glued in the maybe a mineral and what kind of mineral is it half sheets. After that, students completed their clozed notes for chapter 3 section 1 and made flashcards for the first 4 tech terms (aka vocabulary words). If time permitted we continued working on the mapping Earth's surface packet we began on Friday.

Homework tonight is to finish your notes and flashcards if you were unable to complete them in class today.

Powered by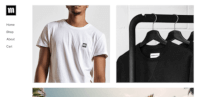 Create your own unique website with customizable templates.