Today we passed back the tests from Unit 1 and then checked the homework from last night. We completed an activity where we had to differentiate amongst Weathering, Erosion and Deposition. After that we reviewed chapter 10 section 1 and began working on two graphic organizers comparing and contrasting mechanical and chemical weathering. Students glued in their 10.2 notes and will complete them this evening along with the weathering organizers.

Homework tonight is to complete the notes for chapter 10 section 2 and the graphic organizers for chemical and mechanical weathering. Students also should have completed 6 vocabulary flashcards for chapter 10 section 1 and 2.

Powered by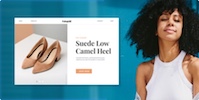 Create your own unique website with customizable templates.