Today we discussed that the test has been moved to Tuesday now and then we worked in the computer lab with the EduSmart program reviewing the three types of rocks and the rock cycle.

Homework tonight is to finish your EduSmart assignment and to continue to study for your test on Tuesday over Rocks and Minerals.

EduSmart instructions:

Go to

lms.edusmart.com

Log in - username = cobb.lunch#

password = cobb.lunch#

District = Cobb County

Once logged in click on - My tasks

Click on the task titled Rock cycle

Press the start lesson button and then the view button

Listen to the interactive module and complete your assignment (worksheet with blanks to fill-in)

When you are done you may play the Unit 1 Jeopardy game on my blog or review the Minerals EduSmart lesson for practice.
Powered by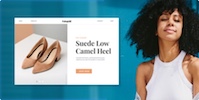 Create your own unique website with customizable templates.