Today we reviewed chapter 10 sections 1 and 2 with an IAN check. After that we completed an EduSmart lesson (on computer) discussing/reviewing weathering, erosion and deposition. Students were expected to complete this in class today as it will be turned in and graded the Monday we return from break. If students were unable to complete it today in class then unfortunately they must finish it over fall break.

Homework is to have your EduSmart completed for Monday October 2nd, you should be beginning to study for your test on October 6th and you should be working on your Dirty words presentation (test grade) as it is due on October 16th.

Powered by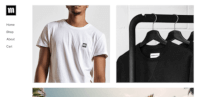 Create your own unique website with customizable templates.