Click

here

for the informational videos on the scientists we discussed in class today and yesterday.

Today in class we checked over our homework from last night regarding the History of Astronomy (18.1) and gravity. We watched several short informational and historical videos on the scientists and began discussing the difference between rotation and revolution in regards to the planets. Remediation for the Reasons for the Seasons lab was offered in class today and completed in class if students chose to take advantage of the opportunity.

Students remember for the rotation ballerina picture:

A represents the Front

B represents the Right

C represents the Back

D represents the Left

Homework tonight is to finish the rotation/revolution packet that we began working on in class today.
Powered by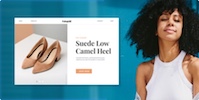 Create your own unique website with customizable templates.