8/23

Today we began our Igneous Rock (Fudge) Investigation. After we completed part 1 of the investigation the students continued working on their Igneous Rock packet and began their homework if time permitted.

Homework tonight is to complete the directed reading for chapter 4 section 2.


8/24

Today we finished up our Fudge lab and reviewed chapter 4 section 2 (Igneous Rocks). If we had time we began discussing sedimentary rocks.

Homework tonight is to finish your Fudge lab and to complete the notes for sedimentary rocks chapter 4 section 3.


8/25

Today we finished discussing sedimentary rocks (chapter 4 section 3) and then we learned a way to help remember WEDCC. Towards the end of class we worked on a sedimentary rock sort and then discussed our findings.

There is no homework this weekend.






Below are some good review videos for the 3 rock types.

Powered by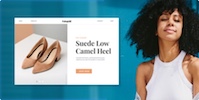 Create your own unique website with customizable templates.