Today we reviewed our chapter 4 section 4 notes (metamorphic rocks) as well as the answers to the fudge lab from last week. After that we looked at some real-life examples of metamorphic rocks and then worked on a directed reading for sedimentary and metamorphic rocks. Students were given a purple review sheet to use to help prepare them for the quiz on Friday and test next Friday.

Homework tonight is to have both directed readings completed for class tomorrow.


Students and parents: For our metamorphic rock lab on Thursday we are accepting donations of chocolate chips and raisins, thank you in advance to those of you who can help us out with this.

Powered by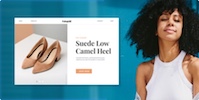 Create your own unique website with customizable templates.