Today we reviewed what will be on the test schedule for Friday October 6th. The students highlighted what will be on this test from their study guide, the items not highlighted will be on test 2 for Unit 2. After that we discussed chapter 10 section 3 (soil) and set-up our IAN for the notes this evening as well as the peek-a-boo for soil conservation techniques (10.4). To complete the peek-a-boo, students will write the word on the outside cover and on the inside they will include a picture and the definition. The words to use for this assignment are contour plowing, terracing, no-till farming and cover crops.

Homework tonight is to complete your chapter 10 section 4 notes on soil conservation techniques as well as your peek-a-boo for the aforementioned words.

Powered by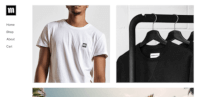 Create your own unique website with customizable templates.