2/27


Welcome back everyone, I hope you had a nice break!

Students - If you were not here when we took our Weather test before the break, please plan on coming in tomorrow morning at 8:15 AM to make it up.

Today in class we began watching "Cosmos" (the video can be found

here

or below if you would like to watch again or if you missed it) and working with a peer to answer some questions pertaining to the video. This is serving as our hook to our last couple units on the Earth, Moon, Sun, and the Solar system.

Homework tonight is if you have not taken your Weather test yet - then you need to be studying. If you have already taken this test then you have no homework tonight.
Powered by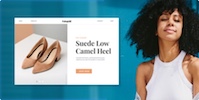 Create your own unique website with customizable templates.